One thing which seems not to have registered much over here in the UK is the Idle No More grassroots movement. There is a good explanation of it
here.
It is not just a Native American/First Nations concern. It is not just about the Tar Sands. It concerns all of us who are actually concerned with the wellbeing of the planet.
It is a direct challenge to the corporate and capitalist paradigm, and so it should be supported cheered and we should get involved.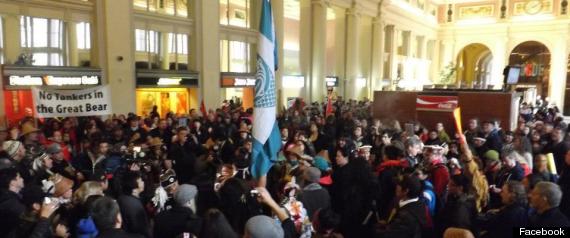 (image courtesy of Huffington Post)
I hope that this movement grows and that it becomes much
wider
.
What can I say, we all could do with being Idle No More.